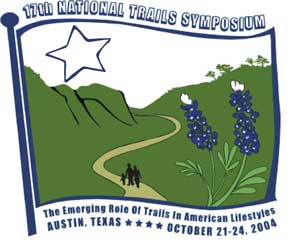 Welcome to all the Friends of the
17th Annual National Trails Symposium
"The Emerging Role of Trails in American Lifestyles."
From Austin, TX
Scroll down to see what's on the show.
If this is your FIRST TIME LISTENING. . . click on any of the

icons and give your media player time to load the live stream. If you need a media player, try one of the players above which you can download free.
---