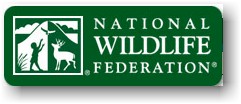 with Stephanie Eskins
A very useful online series of courses to learn about improving wildlife habitats, protecting endangered species and much more to come. Graduate, and become a Habitat Ambassador Volunteer. Learn to make a real difference in your own back yard, neighborhood and world.
Take any of these courses:
Providing Food for Wildlife * Providing Water for Wildlife * Providing Cover for Wildlife * Providing Places to Raise Young * Sustainable Gardening Practices * Backyard Habitat and Schoolyard Habitat * Nature's Fire Alarms * The Gray Wolf * Whooping Crane * Chinook Salmon * Invasive Species * Florida Panther * The Plight of the Houston Toad and Other Amphibians
And it's all for free!