for Thursday, December 7, 2006 www.wildsidenews.com
"OK . . . Take a Deep Breath"
Some of the wonders that went on Auction at the most recent Bonhams and Butterfields Natural History Auction in Los Angeles.
If you are a new listener, please take the time to explore the many wonders of nature and the environment by going to the Wild Side News home page and clicking on topics that interest you. You can learn what reasoned people are saying about global warming, animal intelligence, nature and spirituality, saving our wondrous earth. Thanks for tuning in, and be sure to spread the word. Click here to visit the Home Page.

Click here to listen to the entire show without interruptions.
News . . .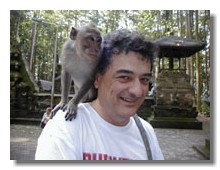 Dr. Gustavo Fonseca

talks about the history-making commitment by a Brazilian governor to create a series of 5 conservation easements that guarantee the continued existence of the largest contiguous tropical rainforest in the world.
To contact Conservation International
go to www.conservation.org
Dr. Fonseco continues . . .
as he talks about the new political will emerging in South America in response to the land grabs that have ripped apart so much of the native habitats and affected the lives of hundreds of thousands of Brazilian people, and threatened to remove one of the most significant CO2 filters on earth.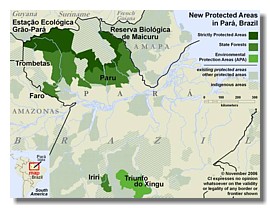 Map of the newly designated protected tropical rainforests of Brazil.
Thomas Lindgren,
Natural History consultant for

talks about the most recent Natural History Auction which set record high prices for natural history wonders.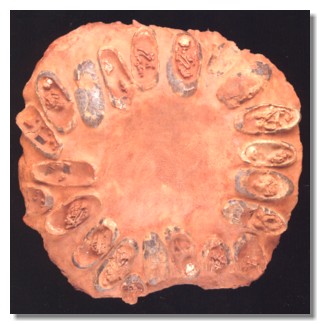 51-million-year-old specimen of 22 dinosaur eggs which brought a record high price for a natural history object at auction.
Bonhams and Butterfields Natural History Auction Online Catalogue