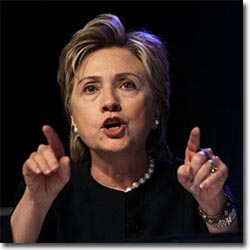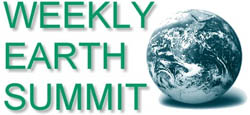 Excerpts from the Global Warming and America's Future Debate held by Grist in San Francisco. Hear what Hillary Clinton had to say.
Last week we heard Dennis Kucinich
Next week . . . John Edwards
---
Do you have something to share on the
Weekly Earth Summit?
Here's your chance to be heard around the world!
If you have a commentary, observation, event or concern related to nature or the environment, email me at wildsidenews@cox.net
Please include your name / phone number / and email.
I'll call you to talk about setting up a time to record you over the phone. It's just that easy. We try to limit each speaker to no more than 3 minutes. I do a soft edit to remove blunders and misspeaks, so don't be shy.
You'll sound terrific.
The Weekly Earth Summit is here for you!
Send your email to: WildSideNews@cox.net
HOLIDAYS IN OUR NATIONAL PARKS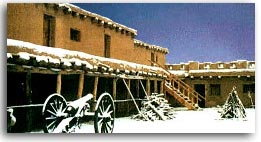 Rick Wallner
Chief of Interpretation
Bent's Old Fort National Historic Site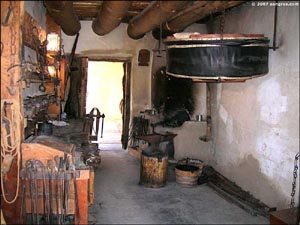 The blacksmith forge (photo copyright sangres.com)
What a great way to enhance the holidays! Take your kids or grandchildren to one of your National Parks as they provide an exciting array of celebrations, festivities and historic recreations throughout the holidays.
We talk with Rick Wallner, Chief of Interpretation at Bent's Old Fort National Historic site about the amazing recreation of Christmas past including evening candlelight tours, and so much more.
To find our what's happening in your National Park
go to www.nps.gov.
---