Then Mark Spellun
Editor in Chief & Publisher
mark@plentymag.com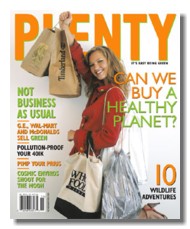 Segment 2 www.wildsidenews.com

A new movement to do exactly what it says, and wean ourselves from the increasing threat that depending on foreign oil creates.
We talk with Vice Admiral Dennis McGinn of Batelle
about oil and the threat to our national security.
Study by Rocky Mountain Institute:

Download Winning the Oil Endgame (PDF-1.9 MB) (note: this is a 331 page document)
Approximate Download Time: T1/DS1–00:15 56k–04:30 33.6k–07:30
A tribute to the many voices that have helped to bring us nearly two years of the Wild Side News Archives.