News . . . . then
Craig Obey
Vice-President for Governmental Affairs
talks about the recent disclosures of attempts to change the management, administration, purpose and preservation of our National Parks.

Bill Wade talks about the Hoffman / Pombo "Combo"
that includes the mandate to sell off 15 of our National Parks and turn all the rest into varying degrees of promotional theme parks.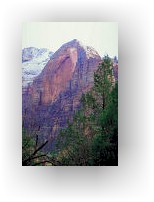 Bill Wade's
in-depth discussion about the future of the National Park System continues . . . . .