News . . . then
"Something's Coming"
Host Sidney Wildesmith discusses the changes that America is being forced to make, and the opportunities and responsibilities this creates.

Jim Schulman
President and Executive Director
Salvaging used (damaged) building materials for sale at vastly reduced prices can put people to work salvaging and selling, and reduce the impact on resources around the world.

Segment 3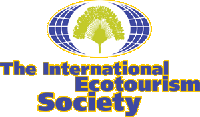 Martha Honey
Executive Director
The next time you need to get away, do so with intention and help create a working planet. EcoTourism is the fastest growing segment of the tourism industry. Find our why, and find out how.