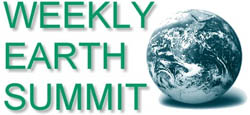 Weekly Earth Summit participants this week include:
Carl Pope: Executive Director of the Sierra Club

Ben Lowe: LaRocha.org

Robert Kennedy, Jr.: Ring of Fire / Air America

Dr. David Suzuki: Suzuki Foundation

Dr. Matthew Sleeth: Author of "Serve God, Save the Planet" and leading spokesman for the Creation Care Movement
---
The Weekly Earth Summit opens each show.
In 15 minutes, you will receive your own briefing on the state of the ark as interpreted by some of the pre-eminent scholars, scientists, authors, activists and spokespeople.
Be sure to listen each week, and spread the word.

. . . then . . .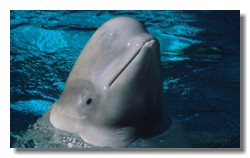 Marine Mammals and Mid-Frequency Sonar
Michael Jasny
Senior Policy Analyst

discusses the status of the court decisions that have re-authorized the Navy's use of underwater mid-frequency sonar during training off the coast of Southern California, a technology that simply cannot coexist with marine mammals.
---