. . . then . . .
Investing In a Better World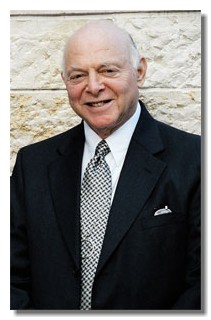 Leonard Chaikind
President and CEO
Institutional Investors

Consulting Company
This is the first of a series of conversations with Leonard Chaikind who is currently the Chairman and CEO of IICC (Institutional Investors Consulting Company), located in Houston, Texas.
Mr. Chaikind is a one of kind, having worked for Royal Dutch Shell and the Shell Oil Company for 34 years.
What intrigues me most is Mr. Chaikind's current commitment to using his exceptional vision, skills and strategic savvy to dedicate the full spectrum of IICC's diversified activities to "make the world a better place to live." Mr. Chaikind is driven by a deeply felt belief that peace is possible, and a uniquely personal commitment to moving towards that goal as quickly as possible.
IICC: www.iicchome.com
---
From 1985 to August 1991, Mr. Chaikind administered the 12 billion dollar Shell savings and retirement programs where he was responsible for the investment and administration of 4 major funds. The Shell funds were recognized by the industry to be one of the best.
Leonard Chaikind was also one of the key founders of the Committee on Investment Employee Benefit Assets, the largest Corporate Pension Fund Group in the world and served on advisory boards for both the New York Stock Exchange Institutional Investors and the Commodity Futures Trading Commission.