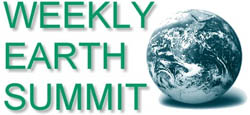 Weekly Earth Summit participants this week include:
Dr. Marc Bekoff author and renowned ethologist

Dr. Charles Kennel Former Director of Scripps Institution of Oceanography / Member of the Pew Commission on the Oceans

Dr. Matthew Sleeth Author of "Serve God, Save the Planet" and leading spokesman for the Creation Care Movement

Carl Pope Executive Director of the Sierra Club
---
The Weekly Earth Summit opens each show.
In 15 minutes, you will receive your own briefing on the state of the ark as interpreted by some of the pre-eminent scholars, scientists, authors, activists and spokespeople.
Be sure to listen each week, and spread the word.

. . . then . . .
What's Going On
With The Weather?
We talk with Donna Buckbee
whose town of Rushford, Minnesota lies under 6 feet of water from the ongoing and relentless rains.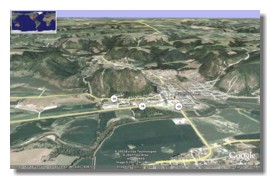 Rushford, Minnesota (Google image)
Then, we talk with Tom Downs
Meteorologist with Weather2000
and ask,
"are these weather patterns normal, and just hyped by the media, or is something new and dangerous evolving?"