News . . .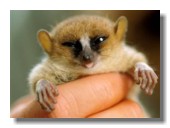 The new mouse lemur species up close.
Photograph @ Mark Thiessen / National Geographic Society
then . . .
JAPAN WINS effort to persuade the IWC
(International Whaling Commission)
to lift the ban on whaling.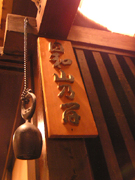 phone: 03-3208-9772 in Japan
"Whale is a traditional Japanese food and is a part of the Japanese culture," Taruichi's owner, Takashi Sato, tells Shukan Jitsuwa. "Who cares what the anti-whaling lobby may have to say, but those are the facts."
---
is always interested
to hear from people who visit our site.

Japan Whaling Association
Toyomishinko Building 7F
4-5 Toyomi-cho,
Chuoh-ku, Tokyo 104-0055
Email: webmaster@whaling.jp
What's With the Weather?
Mark Hoekzema
Chief Meteorologist

Weather is making news every day. So what's up with the weather? We find out from one of the country's favorite meteorologists.
---
Program note:
"Shadows and Footprints" was written and performed by Eliza Gilkyson. Eliza is one of the finest singer / songwriters alive. She has a number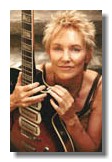 of albums, all of which are worthy of owning. She is also touring, and you should plan well in advance to catch her show.
Here is a link to Eliza's website.
Eliza, if you're listening, thanks for letting me use your song to serve our whale brothers and sisters and all the other worthy creatures.
You are a Mystress of Mystery.
Sidney Wildesmith
Profits 5 / People 4
Supreme Court decision favors continuing war over wetlands.
Jon Devine
Wetlands Specialist

The Supreme Court voted 5-4 to overturn a lower court ruling that had stopped two landowner/developers from effectively destroying the wetlands on their property. Why is the Supreme Court decision so important to our future? Jon Devine explains the story.