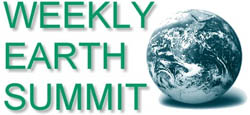 Weekly Earth Summit participants this week include:
Ben Lowe: Wheaton College

Dr. Marc Bekoff

author and renowned ethologist

Dr. Charles Kennel

Former Director of Scripps Institution of Oceanography / Member of the Pew Commission on the Oceans

Dr. Thomas Lovejoy

Director of the Heinz Center for Science, Economics and the Environment. Advisor to World Bank, Smithsonian, WWF

Dr. Matthew Sleeth

Author of "Serve God, Save the Planet" and leading spokesman for the Creation Care Movement

Greg Butcher

Director of Bird Conservation - Audubon

Fulton Hanson
---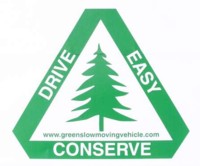 ---
The Weekly Earth Summit opens each show.
In 15 minutes, you will receive your own briefing on the state of the ark as interpreted by some of the pre-eminent scholars, scientists, authors, activists and spokespeople.
Be sure to listen each week, and spread the word.

. . . . then . . .
Dave Ball and Hawk:
3 Years Later!
It just may be that the secrets of potentials of human and animal interrelationships will ultimately come from those who have made the choice to travel the earth together. Today, we revisit two animals who are walking that path in their own very personal way, as we visit two of our best friends, Dave Ball and his dog named Hawk.
---
This was how things were 3 years ago.