, May 31, 200720 www.wildsidenews.com
Rachel Carson at 100
meets her arch nemesis Senator Tom Coburn (Oklahoma Republican)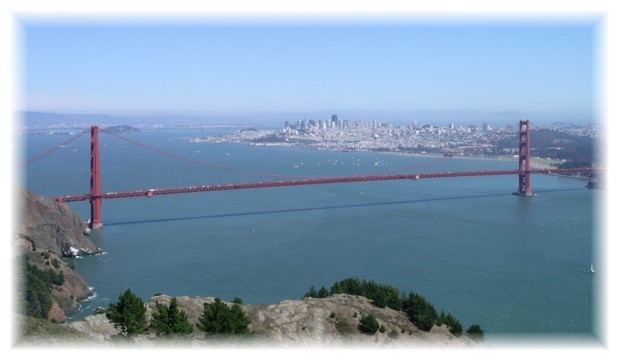 Golden Gate Bridge ~ So just where are Delta and Dawn? We get an update from on-site.

Click here to listen to the entire show without interruptions.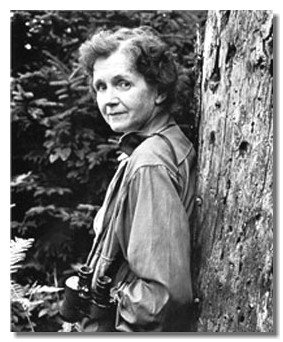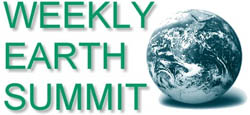 Weekly Earth Summit participants this week include:
Dr. Marc Bekoff

author and renowned ethologist

Ben Lowe: Wheaton College

Dr. Robin D. Moore

Amphibian Specialist Group for Conservation International

Dr. Thomas Lovejoy

Director of the Heinz Center for Science, Economics and the Environment. Advisor to World Bank, Smithsonian, WWF

Dr. Charles Kennel

Former Director of Scripps Institution of Oceanography / Member of the Pew Commission on the Oceans

Dave Foreman

author, activist, advocate, Founder: The Rewilding Institute

Dr. Matthew Sleeth

Author of "Serve God, Save the Planet" and leading spokesman for the Creation Care Movement
---
The Weekly Earth Summit opens each show.
In 15 minutes, you will receive your own briefing on the state of the ark as interpreted by some of the pre-eminent scholars, scientists, authors, activists and spokespeople.
Be sure to listen each week, and spread the word.

. . . . then . . .
Rich Pedroncelli / AP Associated Press
Interested spectators watch for signs of Delta and Dawn
Special double update on whales making news
Delta and Dawn: Home Free?
Bernadette Fees
California Game and Fish Administration
Bernadette has been on site following the fate of Delta and Dawn and updates us on the story of the wayward whales which swam up the Sacramento River weeks ago, and as of last week were stuck above the Rio Vista Bridge. Where are they now.
Report from the IWC 59
International Whaling Commision
Anchorage, Alaska
Steve McDonald
Assistant News Director
KTUU Channel 2 News
A very contentious meeting is underway as the world grapples with the future of whales. We get a report from Steve McDonald who is attending the conference. He talks about Japan's ongoing struggle to keep their whaling legacy alive with some new maneuvers that . . . . well you'll just have to listen to know.