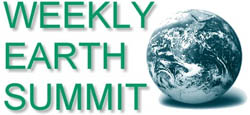 Weekly Earth Summit
participants this week include:
Dr. Matthew Sleeth

Author of "Serve God, Save the Planet" and leading spokesman for the Creation Care Movement

Dave Foreman

author, activist, advocate, Founder: The Rewilding Institute

Dr. Charles Kennel

Former Director of Scripps Institution of Oceanography / Member of the Pew Commission on the Oceans

Dr. Thomas Lovejoy

Director of the Heinz Center for Science, Economics and the Environment. Advisor to World Bank, Smithsonian, WWF

Dr. Robin D. Moore

Amphibian Specialist Group for Conservation International

Dr. Marc Bekoff

author and renowned ethologist

Ben Lowe: Wheaton College

And Special Guests

Lisa Harrow and Roger Payne

performing a sampler from their collaborative performance

"SeaChange: Reversing the Tide"
---
The Weekly Earth Summit opens each show.
In 15 minutes, you will receive your own briefing on the state of the ark as interpreted by some of the pre-eminent scholars, scientists, authors, activists and spokespeople.
Be sure to listen each week, and spread the word.

. . . . then . . .
What happens to wildlife in wildfires?
With the dramatic beginning of this year's wildfire season being flamed by the effects of drought in some areas of the country, wildlife is forced to run for their lives. What happens?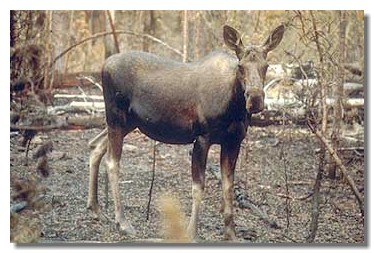 Jeff Edmonds / Minnesota
Fire Information Officer / Incident Management Team
Ronda Sutfin / Florida
Florida Division of Forestry
Sally Gentry / Ranger
Okefenokee National Wildlife Refuge / Georgia
Lisa Harrow and Roger Payne
will be performing their collaborative performance
"SeaChange: Reversing the Tide"
Should everything dance to humanity's tune, or does such a self-important view lead to the destruction of life on earth?
This question is addressed by the performance piece SeaChange: Reversing the Tide. By combining the knowledge of science with the wisdom of poetry Roger Payne and Lisa Harrow argue compellingly that man is not the overseer of life but an integral part of life's complex web, and that our survival requires that we attend not just to our own wellbeing but also to the wellbeing of the entire web of life.
Written and performed by Payne and Harrow, and including the poetry of Shakespeare, Shelley, Robert Frost, Wendell Berry, Gary Snyder, Mary Oliver, and others, SeaChange: Reversing the Tide offers an exposé of the consequences of humanity's current indifference to natural laws.
UPCOMING PERFORMANCES
Thursday, May 24th, 31st, June 7th at 2pm
Sunday, May 27th, June 3rd at 7pm
Where: New York City
Venue: Cherry Lane Theater
38 Commerce Street, New York, NY 10014
Cost: Adults: $10. Children (aged 12-18) and all students: Free.
For tickets call 212 239 6200 or 800 432 7250
To book online go to www.redshiftproductions.org/events/seachange.html
For Directions: www.cherrylanetheatre.com/home.htm
Producer: Redshift Productions
www.redshiftproductions.com


July 24th, 2007
Place: Portland, Maine
Host: National Marine Educators Association Conference Downeast 2007
Venue: Abromson Center of the University of Southern Maine
Time: 3:30-5:00
Contact: Martha Agan: (207) 767-1097

If you would like to book a performance of SeaChange: Reversing the Tide, please contact us by calling 802.457.5095 or by email.