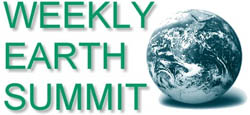 This week's Weekly Earth Summit provides insight into the emerging new sense of our planet as science reveals new understandings of the state of nature and our world.
---
Do you have something to share on the
Weekly Earth Summit?
Here's your chance to be heard around the world!
If you have a commentary, observation, event or concern related to nature or the environment, email me at wildsidenews@cox.net
Please include your name / phone number / and email.
I'll call you to talk about setting up a time to record you over the phone. It's just that easy. We try to limit each speaker to no more than 3 minutes. I do a soft edit to remove blunders and misspeaks, so don't be shy.
You'll sound terrific.
The Weekly Earth Summit is here for you!
Send your email to: WildSideNews@cox.net
Learning to Live with Birds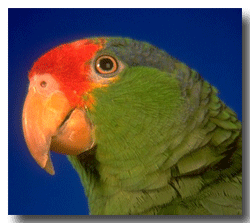 with Daniel Kopulos
A new Uptown Manhattan bird store makes sure that their birds go home with people who are well informed about what they are getting into. Pet birds, those lovely, adorable amazing bundles of wonder, are very intelligent, and with this come some very special demands. Pet owners at Uptown Birds spend up to three weeks in classes which prepare them for a potential lifetime relationship with their new friend.
Daniel Kopulos, co owner, shares his extensive knowledge about living with birds.

522-526 Amsterdam Avenue
New York, NY 10024
212-877-BIRD (2473)