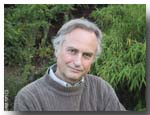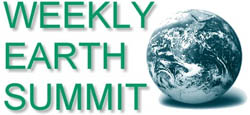 Queerer Than We Can Even Suppose
The Strangeness of Science
Richard Dawkins, ethologist, evolutionary biologist, author and thought-provocateur helps you move your vision into the reality of the unimaginable.
Thanks to www.ted.com for making this available.
---
Do you have something to share on the
Weekly Earth Summit?
Here's your chance to be heard around the world!
If you have a commentary, observation, event or concern related to nature or the environment, email me at wildsidenews@cox.net
Please include your name / phone number / and email.
I'll call you to talk about setting up a time to record you over the phone. It's just that easy. We try to limit each speaker to no more than 3 minutes. I do a soft edit to remove blunders and misspeaks, so don't be shy.
You'll sound terrific.
The Weekly Earth Summit is here for you!
Send your email to: WildSideNews@cox.net

Segment 2
The Mystery of the Bees . . . continues!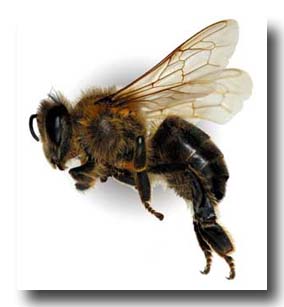 It's been a year since we heard the extraordinary news that honeybee colonies were dying off in great numbers. The role honeybees play in pollinating our foodcrops is often overlooked. But the truth is, it is a critical link in the reliability of our food sources.
But the story seemed to disappear. However, this is the time when beekeepers around the country are checking on their colonies to see how they are doing. So . . . how are they doing?
We find out as we talk with
David Hackenberg
owner of Hackenberg Apiaries
and David Ellingson
of Ellingson, Inc.,
two professionals who bring you their perspectives on year two of CCD (Colony Collapse Disorder)
It's a story we all need to hear. And it's a story we need to pass along.