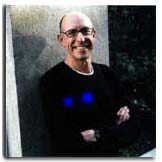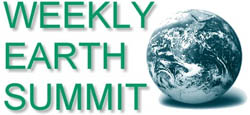 Seeing the World from a Plant's Point of View
Michael Pollan is the author of The Omnivore's Dilemma, in which he explains how our food not only affects our health but has far-reaching political, economic, and environmental implications. His new book is In Defense of Food.
Thanks to www.ted.com for making this available.
---
Do you have something to share on the
Weekly Earth Summit?
Here's your chance to be heard around the world!
If you have a commentary, observation, event or concern related to nature or the environment, email me at wildsidenews@cox.net
Please include your name / phone number / and email.
I'll call you to talk about setting up a time to record you over the phone. It's just that easy. We try to limit each speaker to no more than 3 minutes. I do a soft edit to remove blunders and misspeaks, so don't be shy.
You'll sound terrific.
The Weekly Earth Summit is here for you!
Send your email to: WildSideNews@cox.net