News . . . . then . . .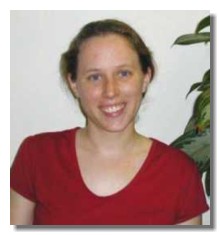 Janet Larsen
Director of Research
Earth Policy Institute
Lester Brown has spent a lifetime researching, traveling and talking to leaders from around the world, and has developed a strategy that can help to unify a means to deal with the myriad environmental, social and political challenges of the 21st Century. We begin the show talking with Janet Larsen who summarizes some of the challenges identified in Brown's newest book entitled Plan B 2.0.

We continue our discussion with Janet Larsen and begin to identify some of the strategies that can be used to initiate a Plan B 2.0 future for us all.
In our final segment, Janet Larsen identifies just what needs to be done, as outlined by Plan B 2.0, and the extraordinary opportunity a relatively small annual investment in our future could create for a peaceful and sustainable future.
Lester Brown
Director
Earth Policy Institute
and author of PLAN B 2.0